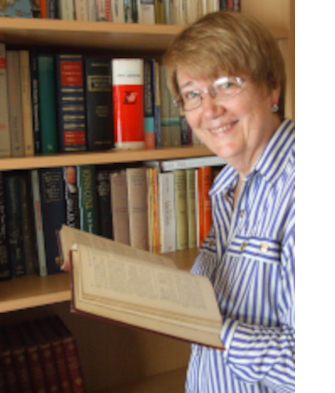 Catherine Lang
I was born in Ayrshire, Scotland, just as the present Elizabethan era began, and learnt early the wonderful pictures that words could paint. At a time when world-wide travel was not the norm, my imagination let me go almost anywhere and see anything on earth and beyond. So began my life-long passion for books, particularly reference books.
Having spent years learning from books, after graduation I decided to discover how they are produced. My time as an Educational Editor with the Scottish publisher, Blackie & Sons, whetted my appetite for writing. While I tried my hand at poetry and drama for my own enjoyment, an employment opportunity brought me into a field where I could hone my skill as a writer and indulge my passion for factual detail – Public Affairs. Having resolved to remain based in Scotland, my career encompassed companies in a wide variety of industries, where I wrote about everything from brewing to banking, aviation to alternative medicine, successes to strikes. I wrote every day and soon learned how to get the message across – succinctly, with a touch of humour, always with an eye for detail. Every week I saw my words in print, though never with my name against them
An accident in my thirties deprived me of the use of an arm but provided valuable insights into the wonders of life. I resolved to learn to ride, sail, snorkel, and much else I had never quite got round to, and I finally got to travel to many of the places I had read about in my teens.
When I reached my half century I decided to try my hand at writing outside my factual world. I got to know an interesting group of people for whom writing was a joy and a passion, and learned a great deal from them. Over the past decade I have achieved success in competitions, have had a radio sketch aired, and seen poetry, short stories and a range of articles published.
My words are again in print, now with my name alongside – a rewarding experience.