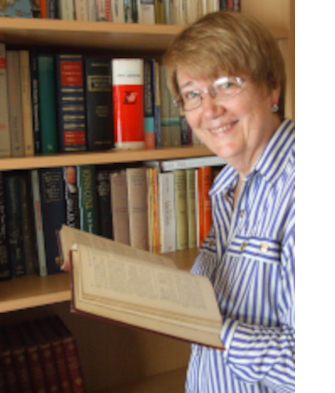 In Memory of Catherine Lang
In 2021 LiterEight were very sad to learn of the unexpected death of Catherine Lang, not only our former Editor and an integral part of our group but a dear friend.
Born in Ayrshire, Scotland, Catherine's writing career began with her love of books and her desire to discover how books were produced. Employed as Educational Editor with the Scottish publisher, Blackie & Sons, she developed an appetite for writing and tried her hand at poetry and drama, claiming it was only for her "own enjoyment". However, another employment opportunity brought her into a field where she could hone her skill further as a writer and indulge her passion for factual detail – Public Affairs. Her career encompassed companies in a wide variety of industries, where she wrote about everything from brewing to banking, aviation to alternative medicine, successes to strikes. Catherine wrote every day and soon learned how to get the message across – succinctly, with a touch of humour and always with an eye for detail.
Catherine was extremely successful in literary competitions, had a radio sketch aired, and saw poetry, short stories and a range of articles published.
In 2011, Catherine became a founder member of LiterEight and worked tirelessly to collate and edit our stories, poems and articles. Together with her husband Ronald, who supplied photographic covers, Catherine helped us publish four books, and joined in promoting the group at numerous reading events. Her friendship, support and expertise are greatly missed.