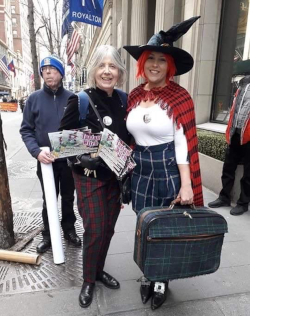 Greta Yorke
Greta Yorke is a retired primary teacher who lives in Prestwick, Scotland. She did not begin writing seriously until 2008 when she joined Ayr Writers' Club. Prior to this she had compiled a book of children's drawings which was annotated and successfully sold to raise money for the children who had survived the Beslan siege.
She has successfully completed Open University courses on Fiction Writing and Poetry. Since then she has had success when her children's story won first place in the Scottish Association of Writers' Competition in 2010. She has had poetry and articles published, and several children's stories can be found at alfiedog.com. In 2014 Greta had her humorous monologue recorded by Dorothy Paul and aired on BBC Radio Scotland.
Greta's illustrated children's stories 'Witch Hitch' and 'The Woo in the Wild Woods' are available on Amazon and she hopes that 'Tartan Witch' will hit the shelves in autumn 2016. These are of educational value, humorous interactive stories, equally suitable for bedtime.